Start your SMART & COMFORTABLE drive!
MOOVOBRAIN is an ALL-IN-ONE steering system developed for people with physical disabilities who cannot easily use their
upper limbs using only a mobile application and a small electronic board plugged in the wheelchair's Joystick.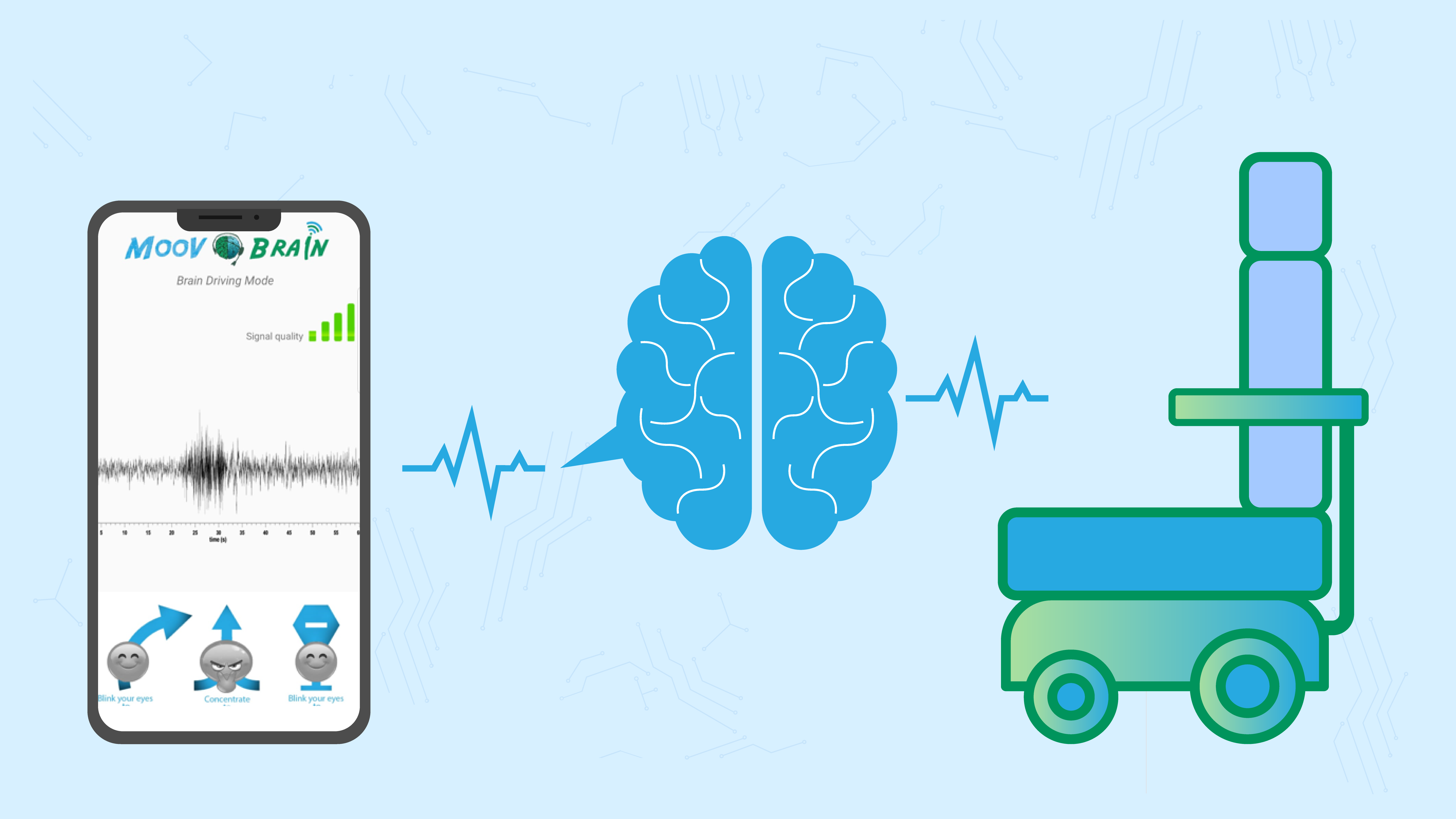 Brain Driving Mode
With your thoughts, you can pilot your wheelchair without any physical effort, using your eyes blinks and your attention level.